Create, narrate, and share Exhibits.
Promote engagement and learning with your online digital collections.
Used by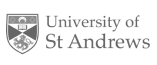 Flexible

Use Exhibit's user-friendly, fast, and responsive editor to create stories and quizzes with 3D models and IIIF-compatible high resolution images.

Customisable

Exhibit has a range of presentation modes including scrollytelling, slideshows, kiosks, and quizzes. Change background and font colours to suit your requirements.

Shareable

Create public or password protected exhibits, embed them via an iframe, or duplicate and remix exhibits - perfect for online learning and classroom environments.

Sustainable

Developed using the Universal Viewer, Exhibit is supported by a group of the world's leading libraries and museums and has a vibrant supportive community at its core.
Get Started
It's easy to get started using Exhibit's hosted and self-hosted options
Hosted

Get started today by creating an exhibit on exhibit.so

Self-Hosted

Self-host if you want to customise the look and feel of Exhibit or collect your own analytics. Get in touch to find out how you can set up your own instance of Exhibit.
About
Exhibit is a visual storytelling tool supported by the Esmée Fairbairn Collections Fund and developed by Mnemoscene. Initiated to meet the online teaching needs of The University of St. Andrews, it is now used by organisations including The British Library and Royal Pavilion and Museums Trust.
Fully compatible with IIIF, Exhibit is built with the Universal Viewer, a leading IIIF viewer for images, 3D models, PDFs, audiovisual content, and more. The Exhibit project is maintained by the Universal Viewer Steering Group through the donations of its members.