Adding Item Descriptions
---
Zoom to the section of an item you would like to describe.
Use the text panel to write a description.
When complete, click the '✓' button.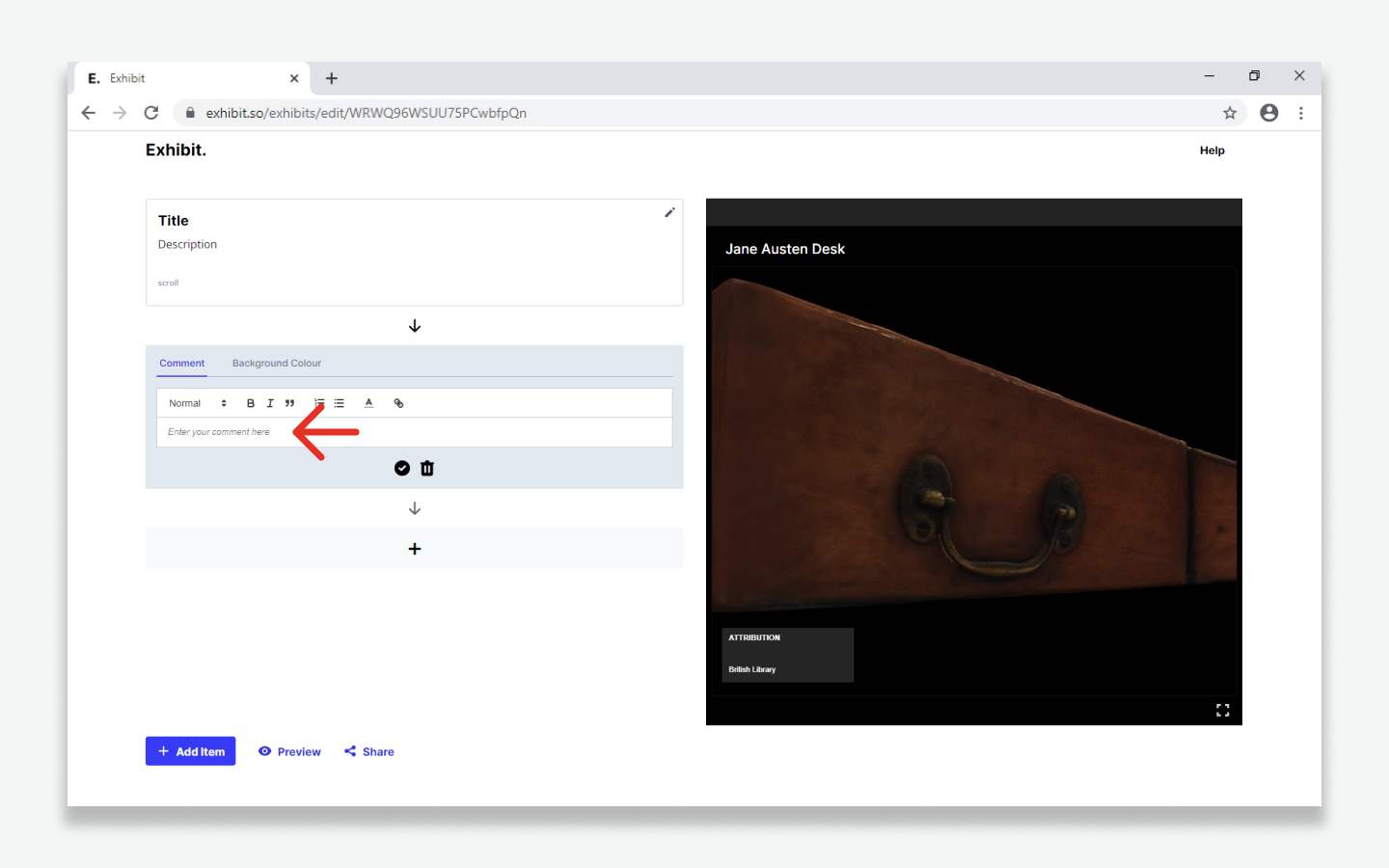 To add a a new description click the '+' button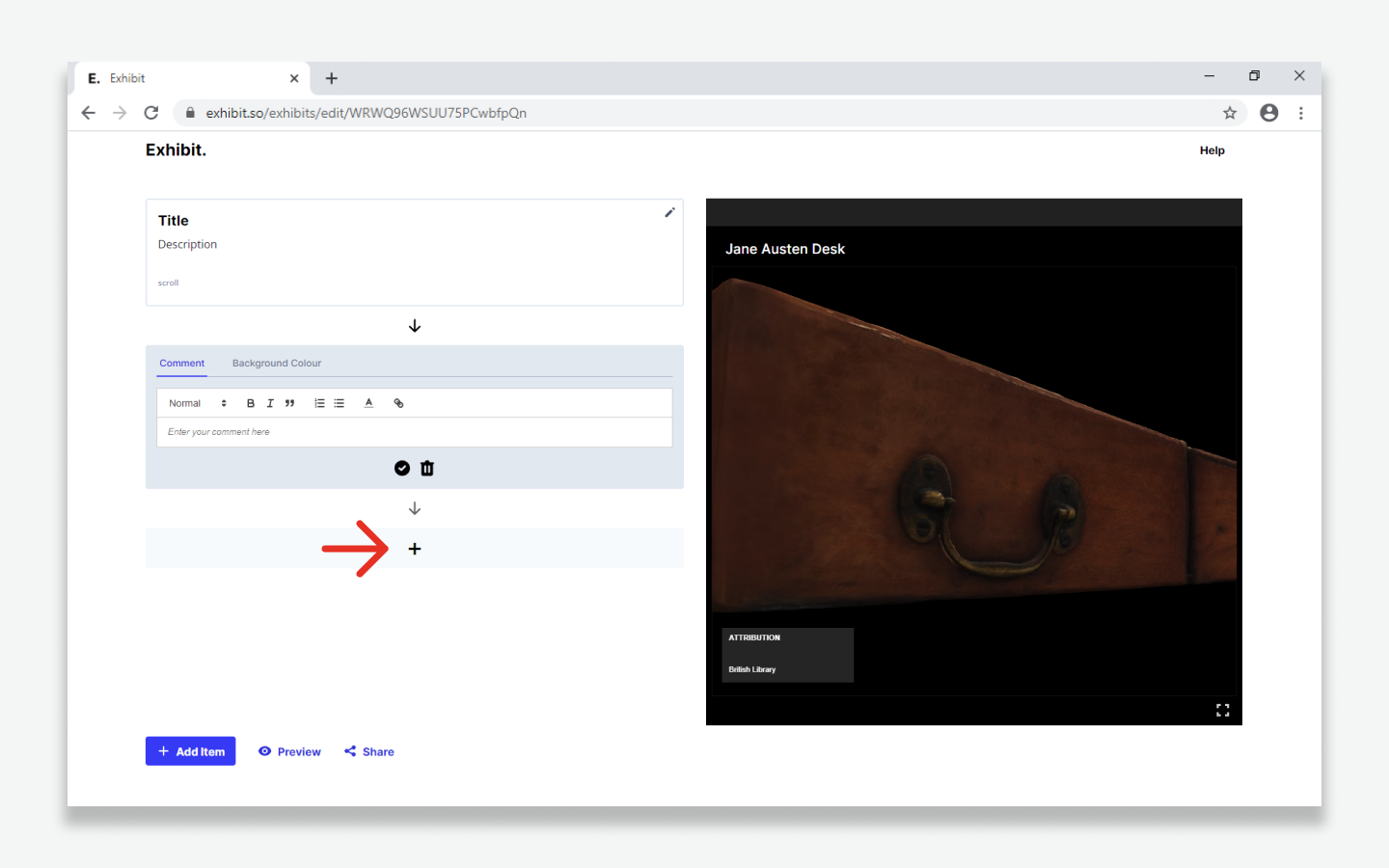 A new description panel will appear.
You can continue to describe different views of the same item.
Descriptions can be edited at any time by clicking on the description panels.
Description panels can be reordered using drag and drop.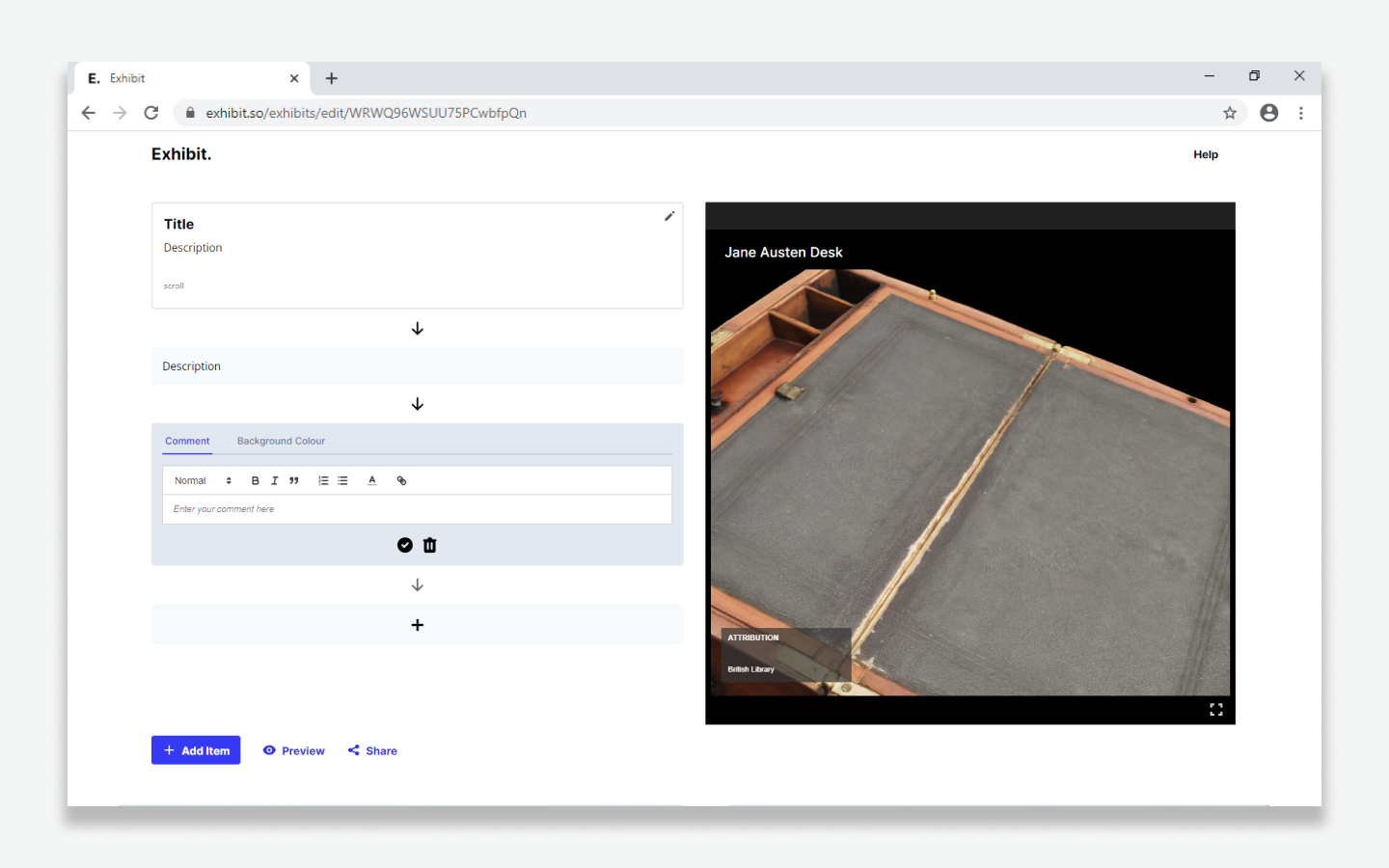 Click 'Add item' to import/add additional items.
Exhibits can be previewed at any time using the 'Preview' button.