Adding Items
---
Exhibit supports IIIF formatted content. To find out more about how to source IIIF manifests see this guide.
Please note, Exhibit does not store user details. We recommend you bookmark, or make a note of the URL for your Exhibit, before you begin adding items. To find out more, go to Save, Share, and Embed your Exhibit.
To add an item click 'Add item'.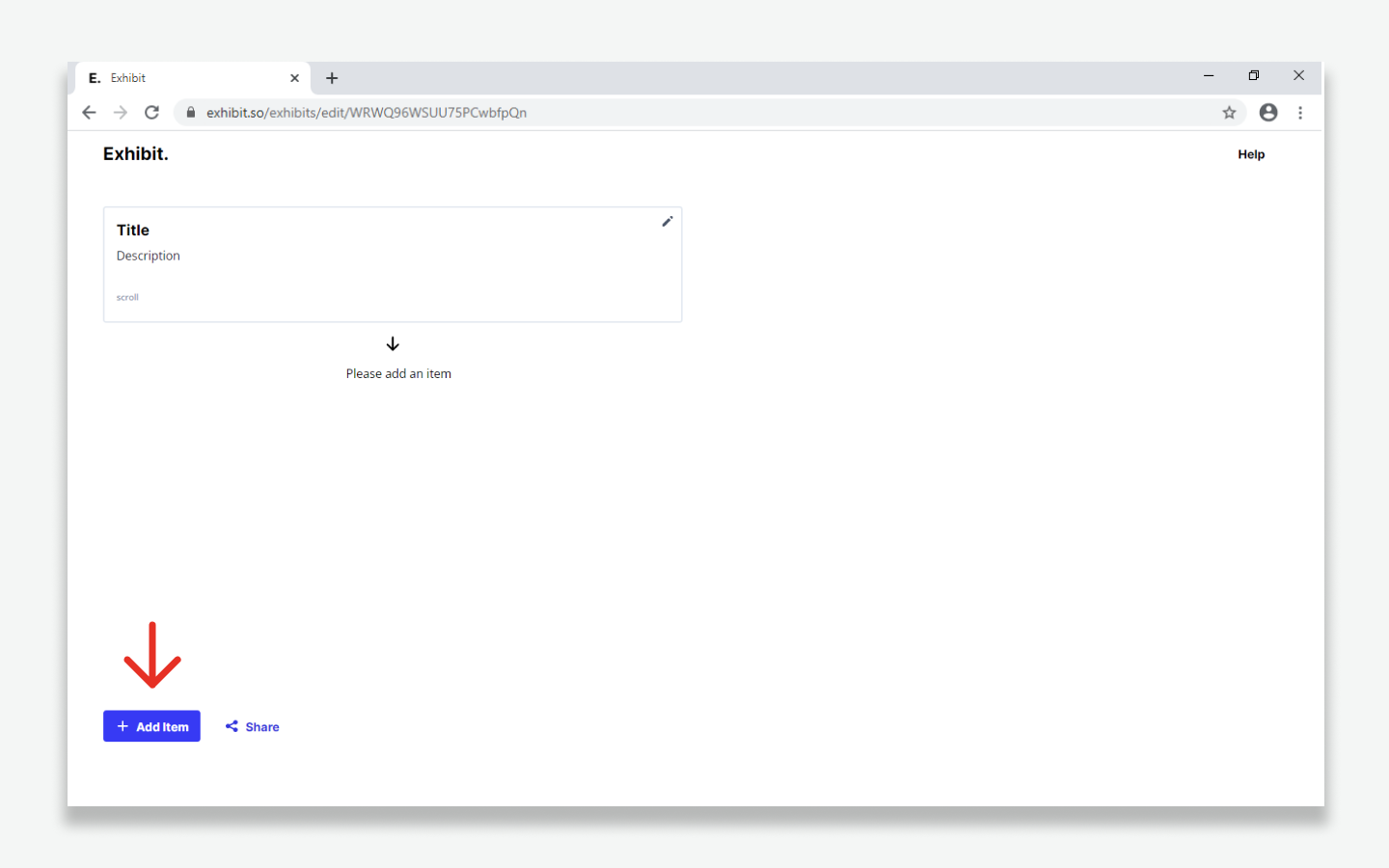 Import IIIF manifests via the 'Add item' window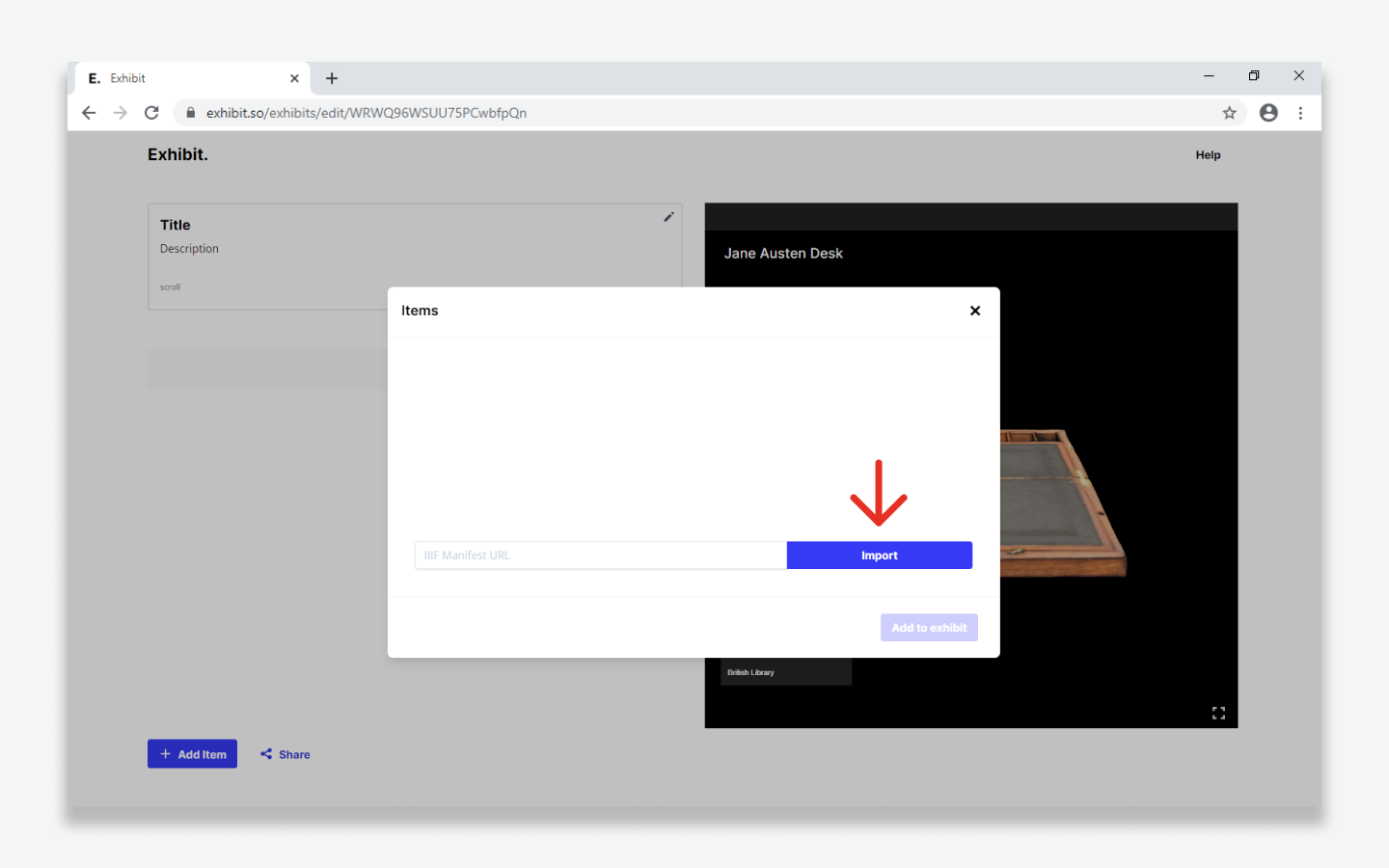 Once an item is added two further icons are revealed.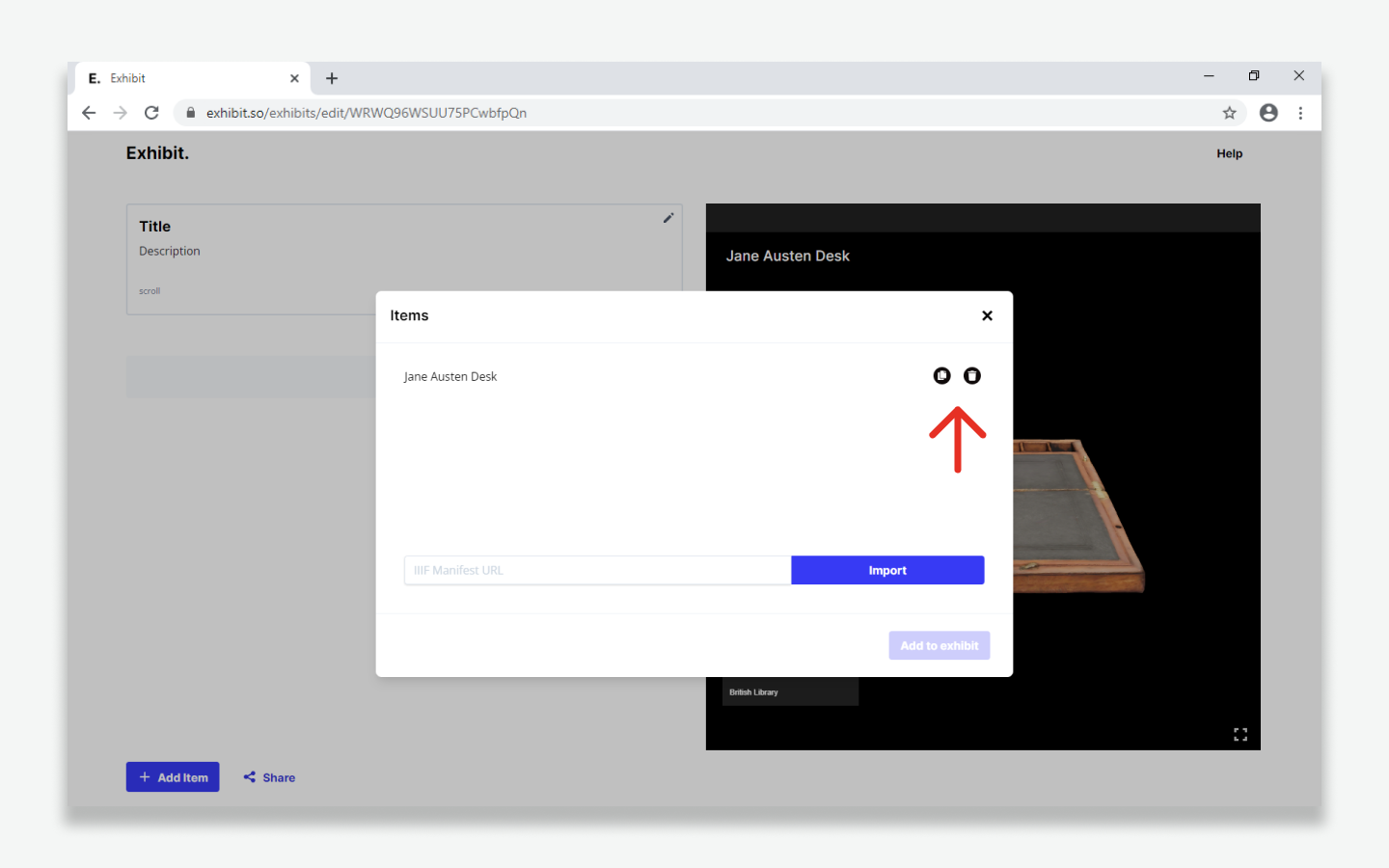 If a IIIF Collection is imported, Exhibit will list all of the manifests in that collection.
Delete items if needed.
Quickly copy an item's manifest for use in other Exhibits.
Select the item from the list to enable the 'Add to exhibit' button.
Please note, if you are already using IIIF with your collections and would like a simpler alternative to manually importing items, we recommend you use the Exhibit button. This method is currently adopted at The University of St Andrews and allows users to add items directly from a catalogue to Exhibit.so.